Expert Kitchen Remodeling with New Look Remodeling
The kitchen is often referred to as the heart of the home. It's where meals are prepared, where families gather, and where memories are created. At New Look Remodeling, we understand the importance of having a kitchen that is not just functional but also reflects your personal style and lifestyle needs.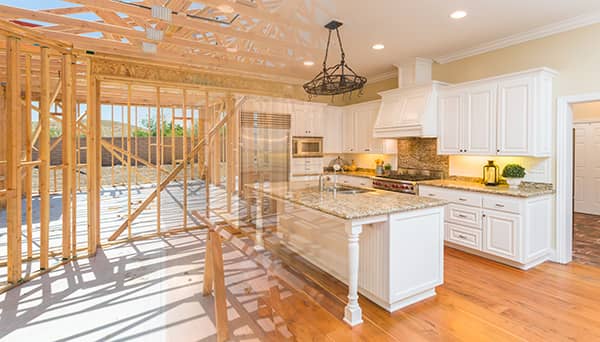 Our Unbeatable Kitchen Remodeling Services
We offer comprehensive kitchen remodeling services tailored to the particular needs of our clients. Whether you desire a modern, open-concept kitchen or prefer a more classic, cozy design, we have what it takes to create your dream kitchen.
Our team of professionals has extensive experience in various aspects of kitchen remodeling, such as custom cabinets & countertops, floor covering, and flooring installation. We leverage this expertise to bring your vision to life in a way that combines aesthetic beauty with practical functionality.
The New Look Remodeling Difference
Where we shine at New Look Remodeling is in our unrelenting attention to detail and our commitment to delivering exceptional customer service. When you trust us with your kitchen remodeling project, you can be confident that we will treat your home as if it were our own.
We understand that a kitchen is often the hub of a home, so we take every measure to ensure that the remodeling process is as unobtrusive as possible. From the consultation phase to the final reveal, our team works meticulously to ensure that every detail is perfect and that the finished product exceeds your expectations.
Ready to Cook Up Your New Kitchen? Let's Get Started
Transform your kitchen into a space you'll love! Contact us today at (469) 688-3498 or fill out our online form to discuss your kitchen remodeling project. We can't wait to show you the New Look Remodeling difference.