Enhance Your Space with Custom Cabinets and Countertops by New Look Remodeling
At New Look Remodeling, we know that the right kitchen storage and surfaces can be transformative, adding value to your home while bringing your design vision to life. We work collaboratively with you to develop custom cabinets and countertops that add function, beauty, and style to your space.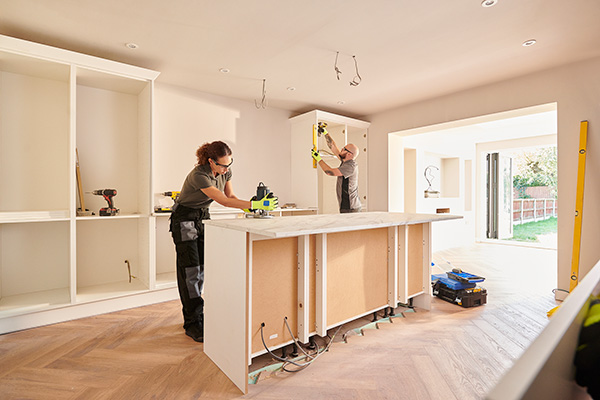 Our Custom Cabinets & Countertops Services
Whether you're upgrading your kitchen, redesigning your bathroom, or adding some much-needed storage space to any other area of your home, we offer unique solutions tailored to your unique needs and preferences.
Our team of experts specializes in crafting high-quality custom cabinets and countertops that combine practical functionality with stunning aesthetics. They partner with you every step of the way to ensure a final product that fits your style, matches your vision, and enhances your home.
The New Look Remodeling Touch
At New Look Remodeling, what we deliver is often more than our clients imagine. This is thanks to our unflagging dedication to detail and the priority we place on quality. We're committed to your satisfaction, which is why we go the extra mile with our services.
In choosing us, you get a team that views every project as unique and invests in making your dream room a reality. This commitment to excellence was recognized when we were crowned "Best in McKinney Area" in 2016, a testament to our consistent, high-quality service delivery.
Ready to Upgrade Your Space? Contact Us Today
Eager to give your space a new look with our custom cabinets and countertops? Don't wait! Call us at (469) 688-3498 or fill out our online form to start discussing your project. Let us at New Look Remodeling create a look that is uniquely yours.