Your Outdoor Space Could Use a Residential Remodeler. Welcome to New Look Remodeling's Exterior Projects
Take full advantage of your outdoor space and reinvent the way you entertain, relax, and connect with nature with our fantastic range of exterior projects at New Look Remodeling. We specialize in projects such as outdoor kitchens, pergolas, gazebos, and much more.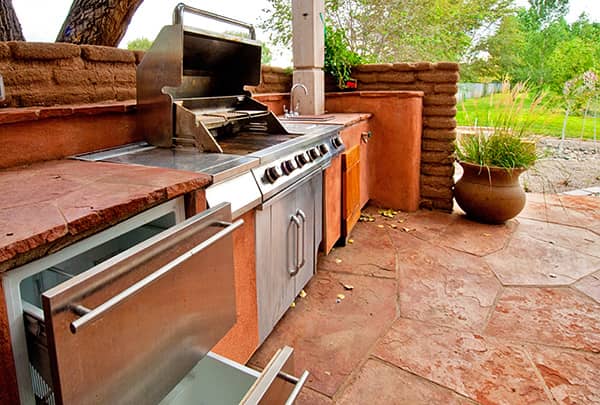 Our Exterior Project Services
Whether it's an outdoor kitchen that expands your cooking and dining space, a pergola that creates a delightful shaded area, a gazebo for that enchanting retreat, or any other type of project, each residential remodeler in our team delivers unrivaled craftsmanship and design.
We work collaboratively with you, from conception through to realization, ensuring your visions for the perfect outdoor space are turned into reality. Your assigned residential remodeler believes in the transformative power of a well-designed outdoor space and seeks to create engaging and comfortable atmospheres that allow the outdoor space to become an extension of your home.
The New Look Remodeling Difference
Choosing New Look Remodeling signifies a commitment to excellence, attention to detail, and superior client service. We view each project as unique and pour our professional energy into making it succeed, no matter the complexity. Looking for a residential remodeler who can do it all? Look no further.
Our selection as the "Best in McKinney area" back in 2016 is a testament to the high-quality services we've been providing our clients and a commitment we intend to continue upholding.
Ready to Upgrade Your Outdoor Living? Reach Out to Us Today!
Any residential remodeler in our team can create the outdoor space of your dreams. Get started today by calling us at (469) 688-3498 or filling out our online form. Whatever your vision for your exterior projects, New Look Remodeling can help you bring it to life.