Bathroom Remodeling: Discover an Oasis with New Look Remodeling
A bathroom goes beyond being a mere functional space; it's a sanctuary, a place to unwind and relax. At New Look Remodeling, we are passionate about bathroom remodeling, transforming them into luxurious retreats that combine functionality with serene aesthetics.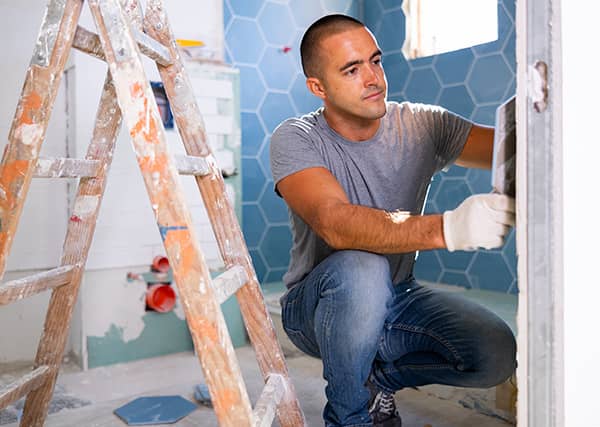 Our Bathroom Remodeling Services
Whether you need to update your master bathroom, increase the functionality of a guest bathroom, or simply want a refreshing new look, we have the expertise to meet your needs. Our team strives to understand your vision and works tirelessly to turn it into a reality.
Our bathroom remodeling expertise covers everything from layout design, fixture selection, and installation to fine finishing touches. Whatever your dream bathroom looks like, we have the skills, knowledge, and experience to ensure it's fully realized.
The New Look Remodeling Experience
Choosing New Look Remodeling for your bathroom remodeling project means receiving attention to detail and an unwavering commitment to customer satisfaction. We are known for our personalized service and high-quality craftsmanship. During the remodeling process, we ensure minimal disruption to your daily routine while adhering to the agreed-upon timeline.
Our ultimate goal is to exceed your expectations and create a bathroom that enhances your home and lifestyle while adding value to your property. Taking pride in our work has earned us the reputation as one of the "Best in McKinney area."
Ready to Transform Your Bathroom? Reach Out to Us Today
Ready to build your dream bathroom? Let's create a space you'll love. Call us at (469) 688-3498 or get in touch via our online form to start your bathroom remodeling journey with New Look Remodeling. We can't wait to bring your vision to life.